Artificial Intelligence is ubiquitous, and its rapid development has soared over every prediction made by market study experts throughout the globe. Its applications in everyday life have increased significantly as it helps perform complex tasks and relies on big data that earlier required human intelligence.
There is hardly any business or industry that doesn't use technology based on artificial intelligence algorithms pushing forward toward innovative developments.
Hundreds of AI startups are funded by global investors that encourage them to contribute towards the technological development of their enterprises and take them to the next level.
Why Should You Invest in AI Startups?
According to a recent study, AI software is expected to reach $62 billion, with an increase of 21.3% in 2022 as compared to the previous year. The forecasted growth is expected to reach 33.2% from 2020 to 2027.
The data clearly signifies that AI is an imperative part of our lives and has empowered fields like Blockchain, Education, Cryptocurrency, Health, Robotics, Finance, Biotechnology, etc., which means a lot of opportunities and money. Several investors are betting big on AI startups because of the limitless opportunities to get a much higher return.
It has also been researched that customer satisfaction is expected to grow by 25% by 2023 in AI enterprises.
Gartner also tells us that customer satisfaction is expected to grow by 25% by 2023 in an organization that uses AI. AI is expanding its reach and expanding markets like cybersecurity, compliance, and personal privacy, besides all the money-making industries.
AI is a prerequisite for applications based on intelligence stats, virtual assistants like voice search and chatbots, machine learning (ML), and natural language processing (NLP).
It has created millions of jobs, reduced operational time, and created greater business insights.
Investing in AI means encouraging startups to create a revolution in reducing human error, creating better customer experience in various fields, enhancing productivity, and eventually earning much higher profits and returns from investments.
Applications of AI Used in our Daily Life
AI is everywhere, from automatic cars to high-end robotics and AI-driven traffic management. Some applications that we use every day that incorporate AI are:
Voice Assistants
Chatbots
Social media videos and posts (AI knows what you like)
OTT applications and other Entertainment Streaming Apps
Personalized Marketing
Navigation and Travel
Smart Input Keyboards
Gamified Therapy
Facial Recognition Technologies
Biometric Testing
Financial Transactions and Banking
Smart assistants
Healthcare management
Virtual travel booking agent
Marketing chatbots
Financial Investments
How to Invest in AI Start-Ups
Early-stage AI start-ups present the most exciting investment opportunities as they differ fundamentally from SaaS companies.
However, creating and training the data models that form the core of AI requires significant fixed costs. That is because you would always require data and processing power so that technological processes don't burn out due to data drift, etc.
As such, AI has always suffered from high variable costs. These properties mean that building a scalable AI business requires an entirely different strategy. You can invest in AI stocks after considering a few relevant parameters.
Here are the basic requirements for you to consider before investing in Artificial Intelligence startups that will be useful for investors and entrepreneurs.
1. Consider AI Startups With A Laser Focus
AI startups focused on specific problems and market segments for a better economy are the best AI companies to invest in.
AI models are based on collecting and processing large amounts of clean, labelled data with fixed costs on processing data and training models, incurring further significant cloud computing costs. By being focused, AI startups can optimize their cost base and face less competition.
AI has become synonymous with giants like Microsoft, Facebook, Apple, and Amazon. Startups, too, are into developing "horizontal AI" solutions with more lucrative and broader market opportunities.
By choosing a more focused approach, startups can avoid direct competition from large incumbents. This will eventually be beneficial for both investors and the companies concerned.
2. Should Focus More On SAM Than TAM
The AI startups are great for investors who have initiated a Serviceable Available Market or are pioneers in the same.
Instead of focusing simply on the Total Addressable Market (TAM), companies focusing on a vast SAM can become 100$ million ventures. This also helps them to expand into neighboring markets in the short term.
3. Data Defense
AI startups can create a profitable competitive advantage through data that are open to the public, accessible through open-source libraries, or optimized model parameters.
Consider AI startups that create data moats with access to proprietary data, techniques for combining and enhancing data from publicly available sources, and methods of collecting data in a scalable and cost-effective manner.
The founders should have the best strategies for data collection, processing, quality, storage, and distribution in the process of creating reliable synthetic data
4. High-Quality Use Cases And Low Risk Of Failure
For an AI startup to be commercially viable, it must create significant value for its customers through revenue generation or cost savings.
The trade-off between cost and benefit should be clear to the customer, with use cases showcasing instances of AI solving problems 10x more effectively than non-AI alternatives. It should come with a low risk of failure.
Investors would prefer to invest in AI startups that can create models that can achieve 80-90% accuracy and cover enough use cases with approximations.
5. There Should Be No Need For an Explanation
AI is superior because of its attribution, grouping, generation, and prediction capabilities. But the fundamental flaw of current AI is its inability to explain why it reached that conclusion, known as the "black box dilemma".
Forecasts are not justified. Even more worrisome is that the algorithm may inherit human biases or biases hidden in the training data. This can lead to AI making unfair or unpleasant decisions about critical issues.
So, consider AI companies to invest in with none of the above issues.
Deciding when and where to invest your hard-earned money is never easy. This is especially true for investments in AI startups that are inherently risky. You must maintain due diligence, patience, and focus on diversification when choosing AI startups to invest in.
The most important thing to consider before you invest in Artificial Investment startups is that you must be very patient before making a decision.
Pros and Cons of Investing in AI Companies
Pros
Artificial intelligence is fascinating. You can observe the system learning and improving. Investing in AI is investing in yourself and future generations
Investing in Artificial Intelligence means funding technology that solves the world's toughest problems in tangible ways
It is the most responsible investment that solidifies competitive advantage and creates significant value. AI can turn the impossible into possible

AI companies have reached the skies with investment. They have generated exceptionally high ROIs for their investors, including well-known AI companies to invest in, such as Tesla, Netflix, Microsoft, NVIDIA, Zendesk, and Appen

Your actively managed theme funds outperform the cheaper peers and have an edge in the broader investment universe
AI could be the first major success story for thematic investing if it proves beneficial to the first creators and investors
Cons
AI companies to invest in can be difficult to understand and evaluate

Funding AI startups is difficult as the seed stage takes longer
The AI market potential is colossal, and teams often have a strong educational and research background but no entrepreneurial experience
Thematic investing lead to hard-hit stocks and poor fund performance
There is a risk of AI indulging in a lack of detailed governance and ethics policies related to data breaches, data misuse, racism and sexism, the manufacture of harmful weapons, and other potential dangers that are not classified as socially responsible
Where To Find AI Companies Where Investments Can Be Made
It can get difficult and prohibitively expensive to find an AI startup. Luckily, several online crowdfunding platforms offer stakes in AI startups in exchange for seed funding from early investors.
We have you covered if you're afraid to decide which AI startup to invest in without specific knowledge. AI startups and its objective align perfectly with various online crowdfunding and investment platforms.
This is why AI startups are one of the most popular alternative investments and why there are various AI startup offers on the best online crowdfunding platforms.
Best AI Companies to Invest in
Here is a list of some of the best AI companies to invest in:
1. AWS Marketplace
Source
AWS by AMAZON is leading the AI investment platform and is a profitable AI company to invest in, especially if you have a great machine learning model or another intermediate program worth selling.
It provides millions of customers with access to 873 AI-based solutions and simplifies deployment. It has a simple and familiar interface that offers many combinations. Some of the key projects it has worked on are the epidemiological safety mask detector demonstration and the Vehicle Damage Inspection.
As they state, auto insurance companies spend a lot of time evaluating vehicle losses and estimating the final settlement amount, Machine learning models can reduce inspection time and identify types of damage after car crashes.
2. GenesisAI on Netcapital
Source
This is a Global AI Network AI company to invest in where you can buy and sell AI technologies at scale. GenesisAI is run by Harvard graduates and boasts world-renowned investors and advisors.
To date, it has raised $4.8 million from over 4,200 investors, with the AI market expected to reach US$2.8 trillion by 2030. GenesisAI is a machine learning protocol that is building a marketplace for AI products and services.
Some of these include an integrated rating system that can connect companies that need AI services, data, and models with those interested in monetizing AI technology.
GenesisAI can provide a web platform that provides cost-effective services which make AI technology more efficient and affordable for businesses.
3. KnightScope
Source
Knightscope plans to redefine public safety by giving America the safest environment with its American-made Autonomous Security Robots (ASR) line.
Knightscope's autonomous security robots patrol the country 24 hours a day, 7 days a week, to keep the places where people live, learn, work and visit safely. In doing so, the company is rethinking public safety at a time when most Americans believe their country needs it most.
More than 28000 investors have funded over $100 million, including lifetime revenue investment of $13+ million. With such a bulk investment, Knightscope has logged over 1,000,000 hours in the field.
The startup is now using AI to build on its track record of preventing crime and improving public safety.
Investment Highlight
Knightscope plans to deliver autonomous security robots (ASR) to help prevent crime and improve public safety and is a great AI company to invest in. The company's ASR works with people to provide unprecedented situational awareness for law enforcement and security forces.
4. SingularityNet
SingularityNET aims to be an AI marketplace that creates a blockchain-driven ecosystem where developers can engage and connect various AI solutions. They attach particular importance to communication between various AIs.
The SingularityNET Platform combines Blockchain and AI to create a new AI fabric that delivers great and practical AI capabilities today while moving forward to realize the vision of singular artificial general intelligence.
The great thing about SingularityNET is that its models are fairly standard models you can find on the internet, like GPT-2, and has about 46 text models. The response time needs to be quick, though. The overall feel of the marketplace is quite engaging, and it is the only functioning marketplace dedicated to AI services.
5. Ideanomics
This comprises 5 companies that operate a fully electric car ecosystem and has garnered heavy sales and profits. With the incorporation of commercial electrification solutions, the company has become a fully-integrated provider and has expanded its reach in the different EV businesses that further have multi-billion dollar addressable markets.
The company has recently projected a 326% growth with $114.08 million in sales in its recent quarter. It is surely a great company to invest in
6. Upstart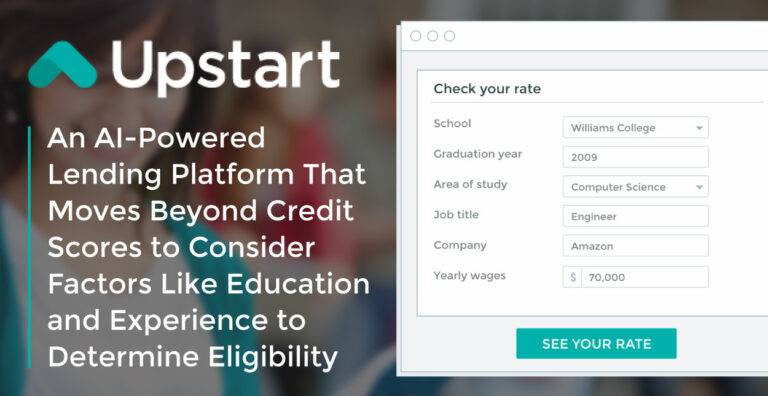 This is an AI-based lending business that was quite a hit in 2021, that is, before the interest rates shot high. It partners with banks and credit unions to provide consumer loans using non-traditional variables.
The company is looking for consistent funding after it has changed its business model management. The USP of this brand is its robust algorithms, which ensure the expansion of its business in the long term. Upstart has been given a rating of an accredited business, with a B+ rating.
7. Duos Technologies Group
Duos technologies is a new entry in the market and works across multiple industries. Its USPs are its outstandingly accurate algorithms and a transition towards a recurring business model with long-term potential in railcars, trucks, 5G Edge data centers, and aircraft inspection portals.
You can certainly look for long-term investment growth with this company after it bagged the $9 million contract from Amtrak – a passenger railroad service.
8. Splunk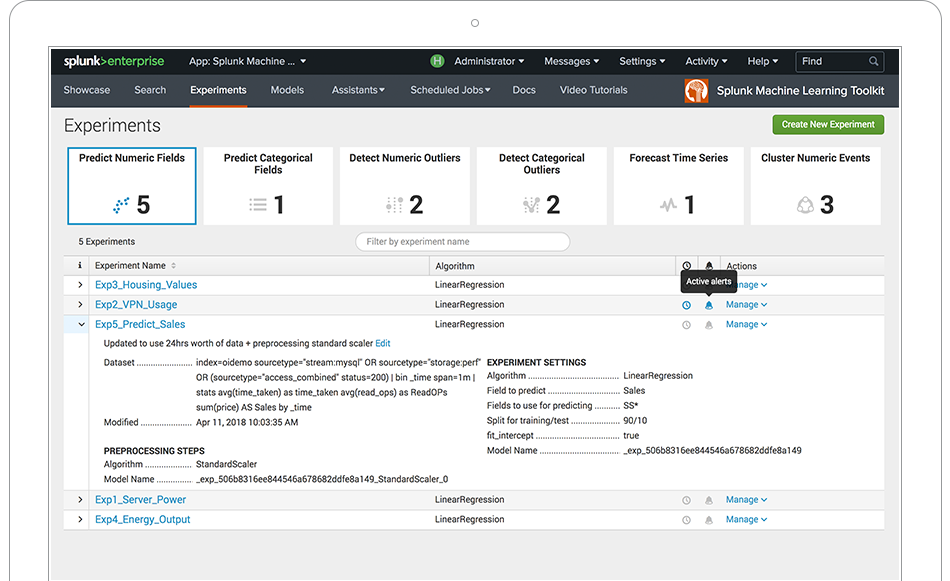 This AI specialist company is all about Big Data solutions that have been in constant demand from top firms across the globe. The company has witnessed double-digit growth over the past several years and is revamping and upgrading its recurring cloud-based services model.
The transition will further enhance margins and make it profitable for the company and the investors.
Splunk saw a whopping increase of 24% from the previous year and continues to serve 90% of the Fortune 100 companies. Clients have achieved an all-time high of 723 for the quarter, with the company's cloud services driving an incredible 50% improvement in sales during the second quarter of 2022.
9. UiPath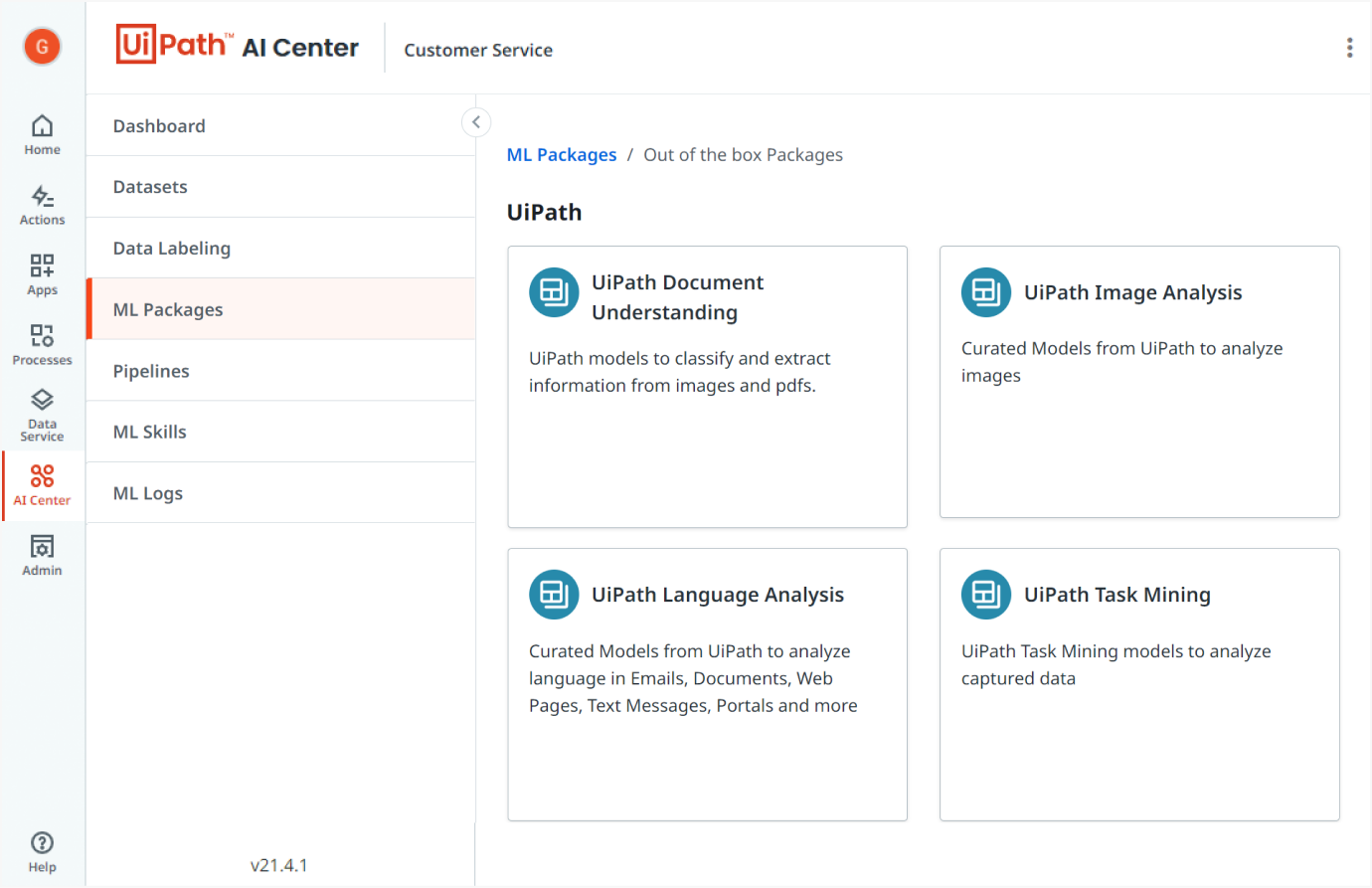 This robotic process automation (RPA) provider allows several companies to automate their routine activities using AI.
It started slow, but recently its revenues shot up to an exceptional 50%, with net retention rates that have stayed over the 100% threshold.
It has been predicted that the global RPA industry is expected to bring $23.9 billion in total sales by 2030. So, this company offers one of the most lucrative AI investments today.
10. Twilio
This company offers services as a cloud-based AI customer engagement solutions provider that can be used across the globe to embed various communication features into mobile applications and websites.

Its massively hit product Flex, which builds cloud-based centers for firms, helped the company generate a whopping 41% jump in sales during the second quarter despite the degenerating economic growth and other headwinds.
The company is constantly paving its way into aggressive mergers and acquisitions, updating its communication tools for the cloud sector. The company looks quite promising and is a great option for investors.
Concluding Remarks
A true understanding of the economics of AI can help build profitable companies that can bring about an AI revolution in some of the most important problems of our time. The term Artificial Intelligence can evoke strong reactions and emotions, and it is not changing anytime soon.
AI will become a large part of all life in the next few years. You can either lament this fact or try to take advantage of it. The potential applications of AI are endless, which also means that investment opportunities are endless.
So, the sooner you start making meaningful investments in AI startups, the sooner you can benefit from its amazing output and make your fortune.
Disclaimer: This blog is for informational purposes only and does not constitute financial advice. You should always consult with a qualified financial professional before making any financial decisions.
5 References
https://www.brookings.edu/wp-content/uploads/2022/09/FP_20220930_us_china_tech.pdf
https://www.benzinga.com/money/how-to-invest-in-ai-startups
https://www.samco.in/knowledge-center/articles/artificial-intelligence-stocks/
https://medium.com/startup-grind/5-requirements-for-investing-in-ai-startups-b86bbb537411
https://towardsdatascience.com/3-ai-marketplaces-everyone-has-to-know-one-will-define-the-century-a4295d4f0229